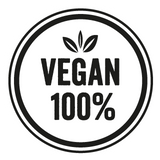 joc color
Blonder Creamy Powder 3-in-1
Thanks to the synergy between Spirulina Algae and Sodium Gluconate, Blonder Creamy Powder 3-in-1 anti-metal, performs a detox action by identifying and neutralizing the metal within the fiber.
The Ulva Lactuca functional Plex protects the integrity of the fiber while lightening up to 9 tones. The low ammonia content and the presence of Green Tea Extract and Cucumber Oil, antioxidants, allow a powerful, fast and controllable lightening, respecting the hair structure and quality.
With its creamy texture, it is perfect for any application technique for reliable color results from root to tip.
100% Vegan
Available in the 500 g format .

Read more
Benefits
Environmental label
The combination of the best natural active ingredients to detoxify, protect and lighten hair. Perfect color services, balayage and lightening with a luminous, pure and 100% reliable color.
fascia: PAP 21 (CARTA)
vaso e tappo: PP 5 (PLASTICA)
sacchetto: ">PET+HDPE< 7" (PLASTICA)

Dove smaltirlo?
RACCOLTA DIFFERENZIATA
Segui le indicazione del tuo comune
DETOX ACTION
Wash after wash, metals are absorbed in the heart of the hair fiber, compromising shine, color and resistance to breakage while ruining lightening and coloring.
Thanks to the chelating function of Spirulina Algae and Sodium Gluconate, toxind and heavy metals are captured and eliminated from the hair, guaranteeing a homogeneous, brilliant and long-lasting color result.

MAXIMUM PROTECTION
The functional Plex of marine origin, with protective, strengthening and conditioning power, guarantees the integrity of the hair fiber and preserves the hair during the technical service. The main active ingredient is Ulva Lactuca: thanks to its exceptional composition, it acts on the entire hair structure, restructuring and strengthening the hair.